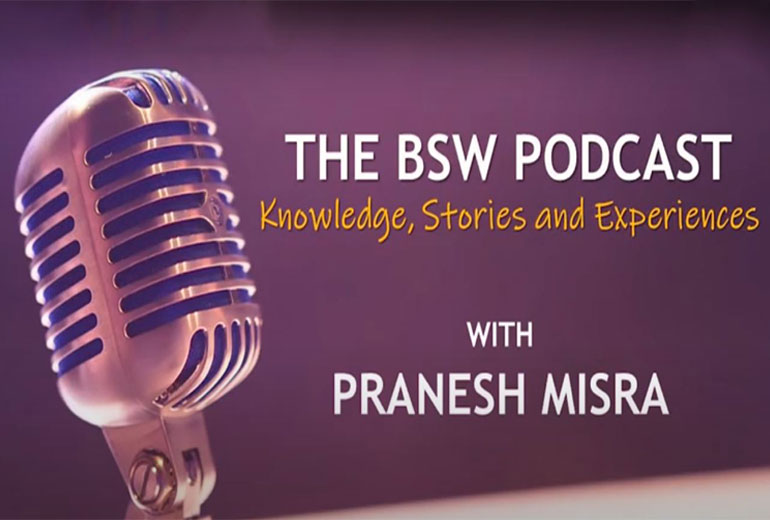 The BSW Podcast – Knowledge, Stories And Experiences
Presenting 'The BSW Podcast' – a platform where you get to know our people, beyond their professional lives as they share their knowledge, stories about their lives, their experiences and much more.
Hear our CMD, Pranesh Misra speak about his childhood, his school days, his hobbies, how he went on to become a great entrepreneur as he is today! He talks about the strong pillars that helped him build the Brandscapes dream and what factors contributed to his success journey.