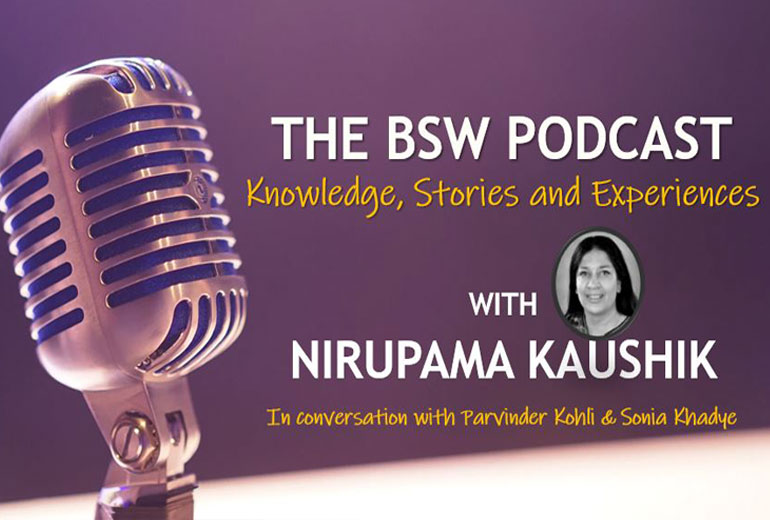 The BSW Podcast – Knowledge, Stories And Experiences – With Nirupama Kaushik Part 1
Meet the talented and eloquent Nirupama Kaushik, Consulting Partner & Practice Leader – GMR Qualitative and Innovation. A remarkable researcher and a fantastic human being! A veteran who understands the human psyche, talks about how to deal with mental distress and how to avoid it & deal with it.
Hear her talk about her life journey and how she lives it to the fullest!