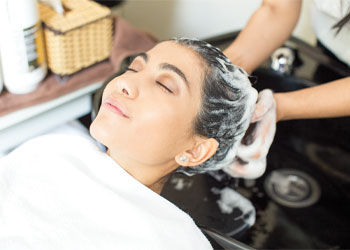 How we guided the footsteps of a premium shampoo brand through its restage process
THE CHALLENGE:
A premium shampoo brand India went in for a relaunch, saw initial gains, but could not sustain growth beyond the first 4-6 months. The business wanted  to understand what had gone wrong in order to re-accelerate the brand's performance
BRANDSCAPES INSIGHTS:
The re-launch had a positive impact on brand equity. However, competitors had also managed to up their game which came in the way
of share gains for us.
Our large pack did not do its job of growing share in MT or in the higher spending, top metros of Mumbai and Delhi.
We chose not to be present in the fast-growing, low cost sachet segment, which slowed down our growth in Grocers – the biggest channel.
Our modified variant did grow post relaunch but it cannibalised other.
Our brand lacked distribution strength in certain key markets
MARKETING ACTIONS:
The brand increased focus on improving and owning key imagery attributes.
Sharply differentiated positioning for each variant was created to help consumers address different needs.
Specific actions were taken to increase attractiveness of the large pack, by improving price relevance.
Entering in LCS was considered as a long-term recruitment opportunity, in the Grocer channel.
OUTCOME:
Brand's performance improved.